ARTIST OF THE DAY
Jeremy Loops Finds His True North
Already big in his native South Africa, the financial wizard turned singer-songwriter is focused on make it big in the United States next.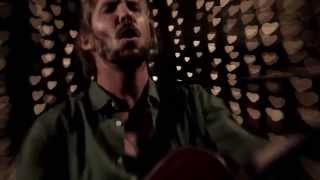 Singer-songwriter Jeremy Loops grew up
in Kommetjie, "a little surfing town with a fishing problem," about 40 minutes outside Cape Town in South Africa. Even there, he was a product of MTV culture ("Offspring's
Smash
was huge when I was a young surfer"), and he eventually gravitated toward Woodie Guthrie and Bob Dylan as major influences.
Loops graduated from business school with honors, but "I could tell crunching numbers just wasn't for me. I didn't enjoy it and my guitar was my only respite from doing financial maths all day at college." So at 19, he began to get serious about music. He's a solo act out of necessity: "I was working on a super yacht traveling the world, and I had no other musicians I could turn to. So instead I just harnessed my craft on my own, and hoped for the best when I returned home."
Armed with an acoustic guitar, harmonica and a suitcase for a kick drum, Loops debuted his album Trading Change last year. It went to No. 1 in South Africa; Loops is ultra-focused on doing the same worldwide. He says, "We're really proud of this album, and it's done such good things in South Africa, it'd be great to see it do the same abroad."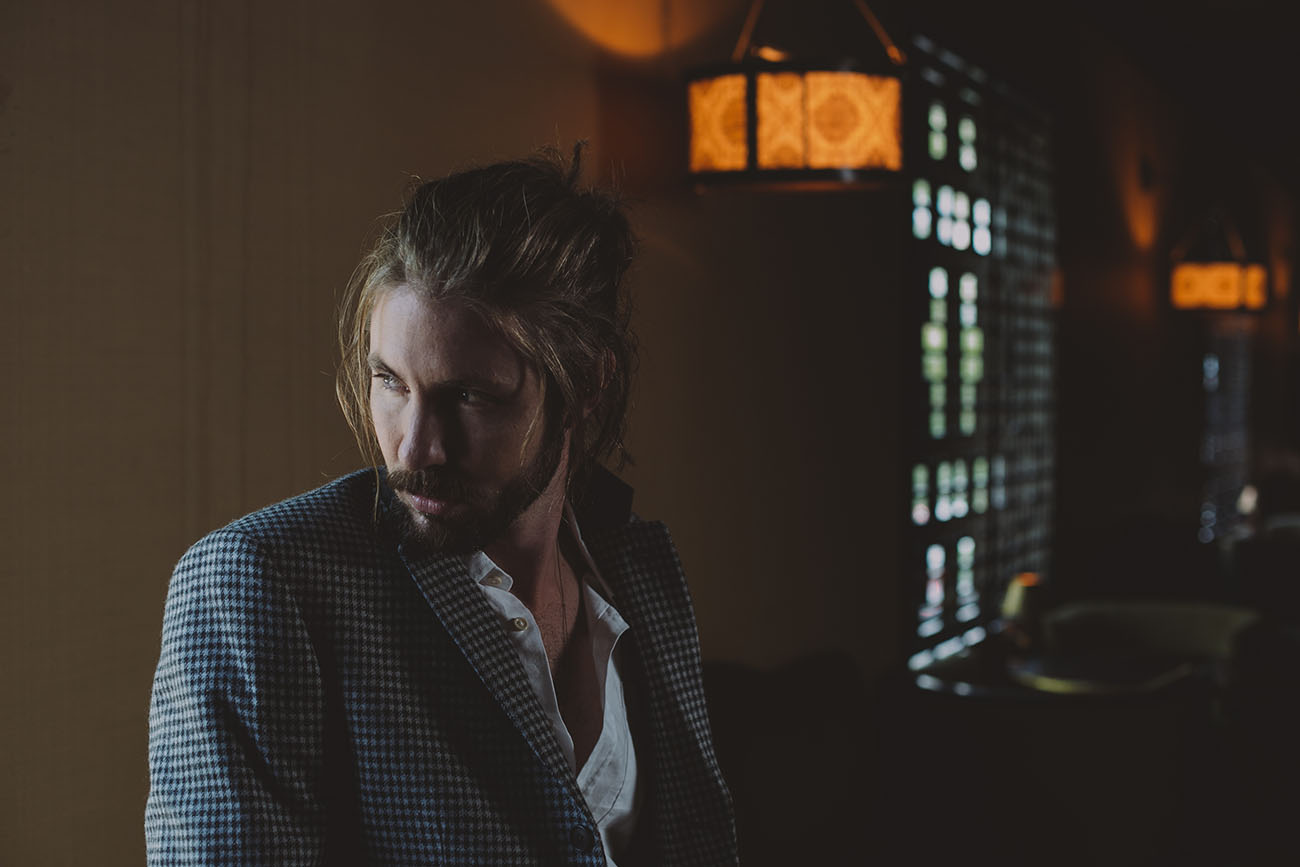 Michael Busse
What was it like being a musician growing up in South Africa? I imagine you had a lot of American pop culture influences but a lot of other ones we've never heard of also.
Yes! Exactly! American pop culture is so pervasive around the globe, but, outside of Blur or Beatles-era England, the same can't be said for anywhere else. That's pretty weird, right? To think we all grew up onDookie and MTV shoved Offspring and Britney Spears down our throats during their heydays, but America has no clue about what pop culture for the rest of the world is.
In this regard, growing up a musician in South Africa, you don't spend your days with an outward focus on global stardom. That only happens for Americans, or so it seemed for decades prior to the Internet. I just wanted to write extremely good songs and put on extremely good shows. And maybe that insular focus on what should really matter in music—the music itself and not the celebrity - is what has helped me propel my career.
You've worked and been around the world. What's your favorite place you've been in and why?
I have been super fortunate to travel everywhere. The Caribbean and a little island in the Azores called Horta, will always be close to my heart. However, I spent several months living in Italy, and that was one of my favourite foreign experiences. Florence, Lucca, Sienna … everyone should spent some time in Italy at some point or another. Still, there's something about Cape Town. You know what they say about traveling, right? "The best part of traveling is coming home." It's so true.
If people want to come visit you in Cape Town, what's the first place you take them to?
The beach, preferably one with big waves. I love surfing. Long beach and Dunes are personal favourite. I'm also the anti-tourist. Everyone knows to go up Table Mountain, so I won't take you there. You'd be better served going to hotspots only locals know about.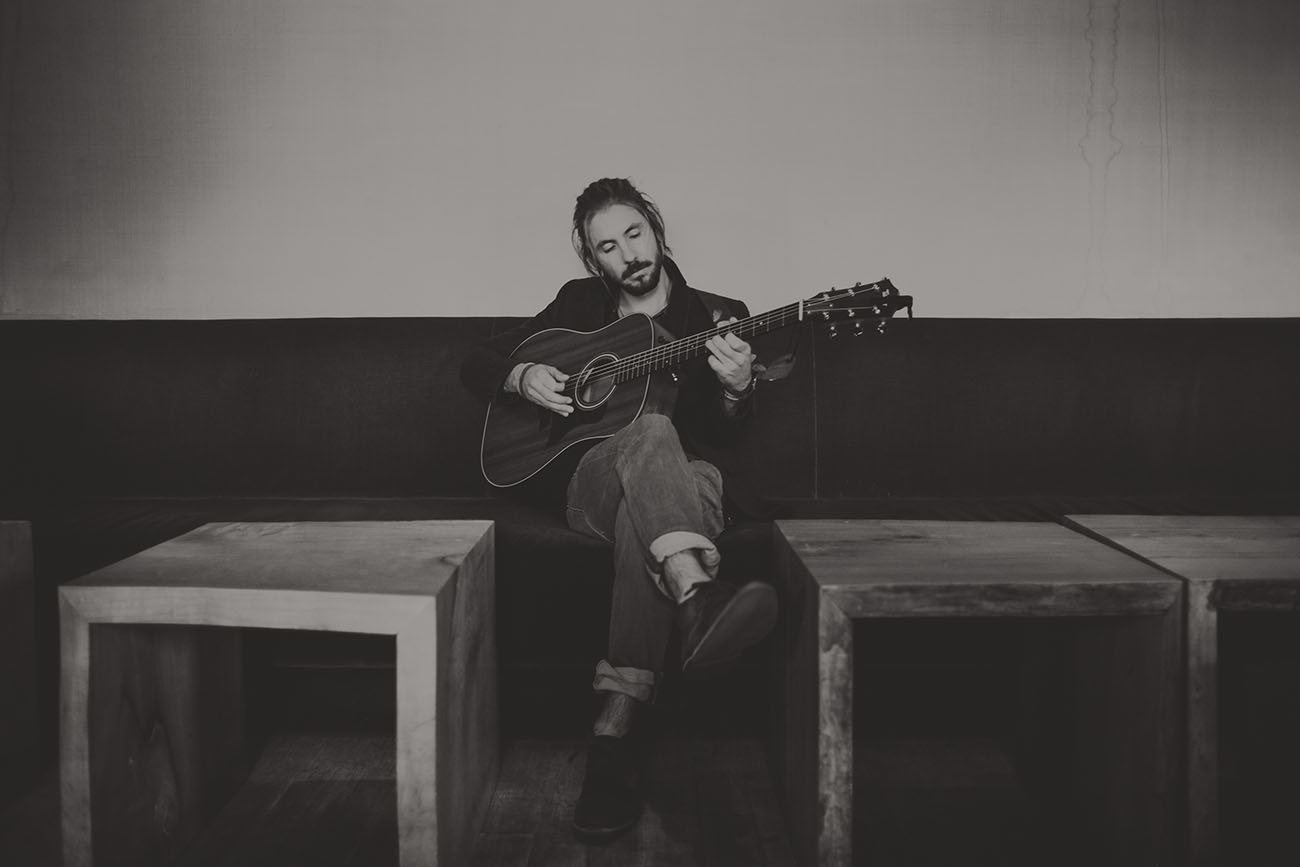 Michael Busse
What's your most memorable gig ever?
My favourite gig is without a doubt my 2014 show at a venue called Kirstenbosch, which is in Cape Town. It's kind of our answer to Red Rock, yet even more beautiful. Seriously. The setting is this lush, green botanical garden that plays host to thousands of people who sit on a beautifully manicured sloping green lawn. The backdrop behind the stage is Table Mountain. It's insanely beautiful. We were the only band on the bill and we sold it out. Six thousand tickets. To a lot of big U.S. bands, that's pretty standard procedure, but how someone can be indifferent about 6,000 people making their plans for the day around you is beyond me. It's almost magic. People sang every song. We had home ground advantage. I think about it all the time. We're going to make it an annual thing.
What inspires you to write music?
Life experiences, really. Writing songs helps me think clearly about ideas and thoughts I've been struggling with. There's something about writing to a compelling melody that brings about great clarity and thought in me. Writing "Skinny Blues" actually helped me understand what was going wrong in my failing relationship.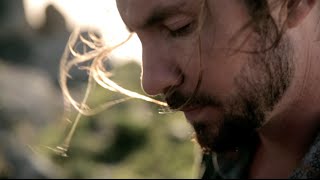 "Skinny Blues" is probably the happiest breakup song I've ever heard. Were you in such a bad relationship that it needed a poppy tune to underscore it?
On the contrary, it was actually a great relationship with a great girl. We still talk to this day, and I imagine we will for some time still. My approach to writing music is a little different from other people's, I think. I write as a response to real life, like others, but the tunes I produce don't always mimic the emotions I feel about the content of the song. It seems kinda crazy to exclusively write sad songs about sad times when music is meant to be your escape or pick-me-up. "Skinny Blues" is just two really confused people who know what joy they bring each other, as the musical arrangement implies, but also understand what pain they bring each other, as the lyrics say. That contrast is really interesting to me, and I enjoy choosing to focus on any one aspect of it depending on my mood.
Who are you jonesing to work with?
Hmm, there's a few people. I would really love to work with Andrew Bird, as he's been such a big inspiration. I also really want to meet Bob Dylan, just to chat to him. I gather he's past his days of working with other musicians, especially young ones, but he must have some amazing war stories.
You're also in an organization called Greenpop. What is that?
GreenPop is a social enterprise I co-founded with two friends. We plant trees in "under-green" and underprivileged communities around Southern Africa, and, up until July this year, I've served as the organization's chief financial officer. As I point my interests northward, I'll be taking on more of an ambassador type role—spreading our message far and wide.
We've planted more than 40,000 trees since we started out in September 2010, and our current growth curve is exponential. I think what makes us really interesting to people is we started out with the mandate of making environmentalism cool. Everyone knows preserving the earth is necessary, but most people aren't motivated to do it because the language around environmentalism isn't interesting to them.
When you make something cool and tangible, as we've done by wrapping our work around cool activations like our own music festivals or jam packed plant days, all of a sudden saving the planet isn't a chore. It's actually kind of fun.
My friend, Hugh Masekela, who's one of the world's most storied jazz musicians of the last century, recently told me, "You've got to entertain people before you educate them." Though I've never articulated it like that, that's precisely what we do at GreenPop. And we've been lucky in that we're really seeing the social benefits and community upliftment that are a byproduct of our environmental efforts, and that's really exciting for us.

Connecting to your webcam.
You may be prompted by your browser for permission.
Get link

Facebook

Twitter

Pinterest

Email

Other Apps