Kourtney Kardashian gives birth to a baby boy
Kourtney Kardashian has given birth to a boy.
The reality TV star's third child with her partner Scott Disick arrived on Sunday (14 December) the same day as her eldest son Mason who celebrates his fifth birthday.
A source close the family told E! News: "The family is freaking out with joy. What an amazing coincidence."
As well as Mason, the couple have a two-year-old daughter named Penelope.
Just a day earlier, The Keeping Up With the Kardashians star posted an image on Instagramof a doll lying in a crib, hinting that the baby's arrival was imminent,.
She captioned the picture: "Nap time! Someone's already using our new crib."
Earlier in the week, Kourtney's mother Kris Jenner told E! the new baby could arrive at any time. "We're days away. I may be going from here to the hospital," she said.
Just hours after the birth of her third child, Kourtney turned to Twitter to wish Mason ahappy birthday.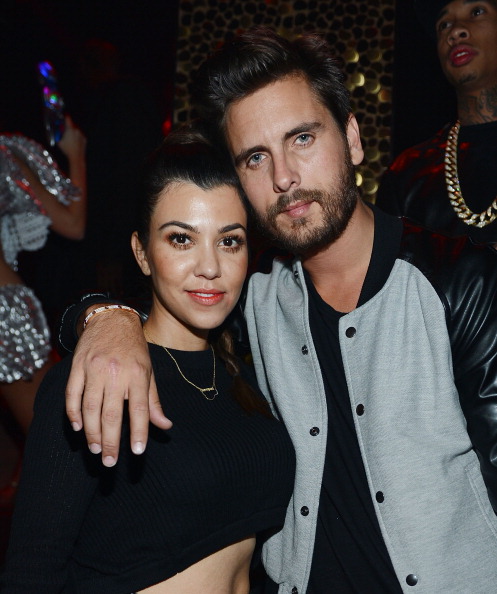 Posting a picture of the birthday boy giving the thumbs up, she wrote: "Happy birthday to the coolest little boy in the entire world. You teach me so much every single day and changedmy universe the second I met you. You have taught me what life is all about and I am truly blessed and honoured to be your mommy."
In a recent interview with
Fit Pregnancy,
the 35-year-old spoke about the experience of her third pregnancy.
She said: 'I love being pregnant in general. This time I'm more tired than I was the other times. I think it's because I'm always running around and working on different things. But I feel comfortable with how I look and feel. I find a pregnant body to be beautiful and an incredible reminder of what a woman's body is made to do."
Her long-term partner Scott Disick had initially expressed his apprehension at the news that he was due to become a father for the third time. Kourtney to said she feared her pregnancy had put pressure on her relationship.
Get link
Facebook
Twitter
Pinterest
Email
Other Apps