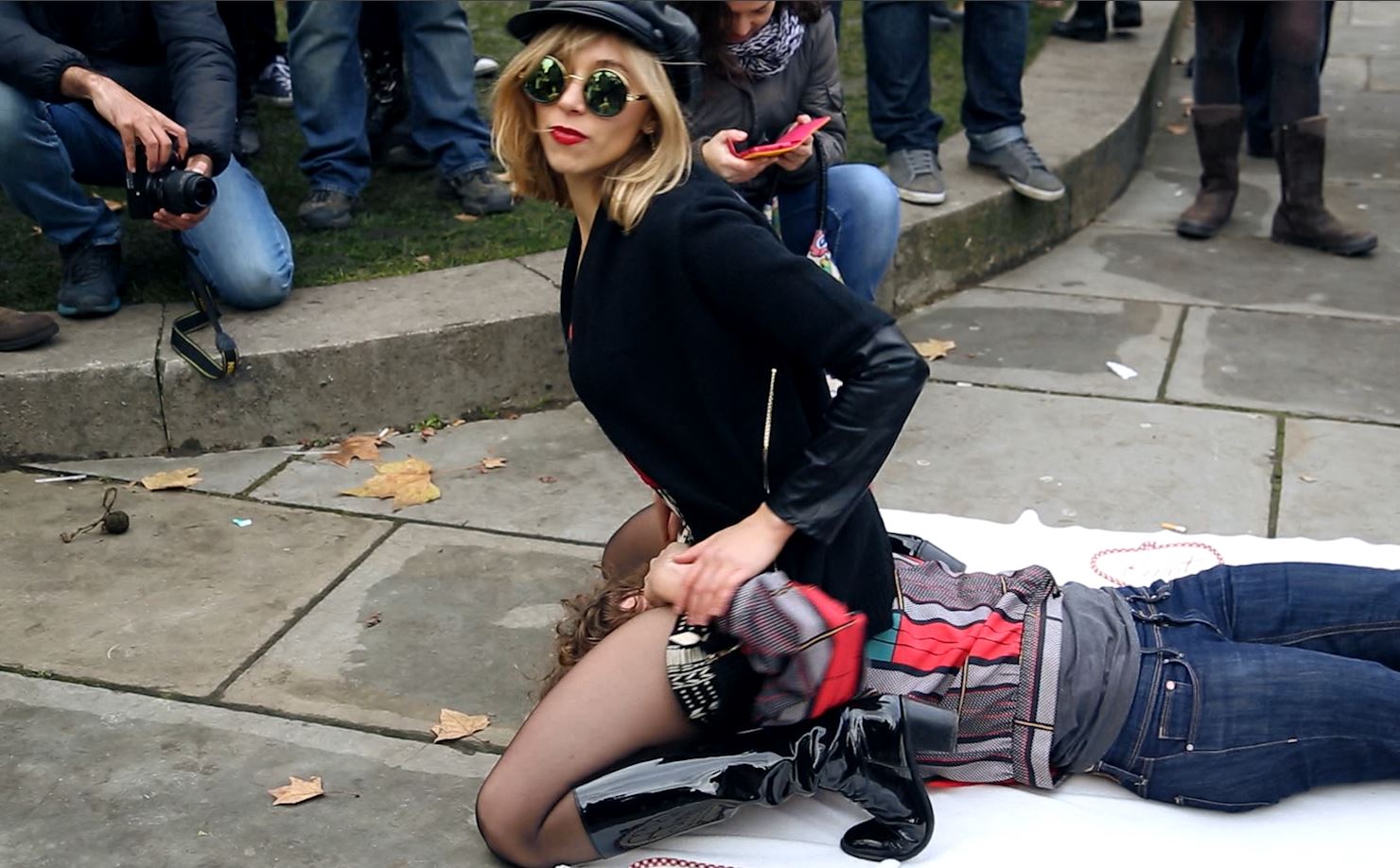 Play
Face-sitting porn demonstrators protest against censorship laws outside Parliament
Dozens of protesters gathered outside the Houses of Parliament to participate in a mass
face-sitting demonstration
on 12 December to express their dismay at new censorship laws for British pornography.
The laws that have been recently introduced stipulate British-made adult video-on demand films must cease from
containing many controversial acts
including, but not limited to, spanking, fisting, face-sitting and female ejaculation, which has been deemed by the BBFC as "life threatening".
As the event's Facebook page reads, it was organised to "protest against the new sexist laws - This is not supporting sexual equality and something needs to be done!"
Spandex-clad men and women gathered at the protest, which caused something of a media frenzy with seemingly as many press members as there were demonstrators.
Get link
Facebook
Twitter
Pinterest
Email
Other Apps