The X Factor: Ben Haenow beats bookies favourite Fleur-East to win the show
Ben Haenow: 'Nobody expected that'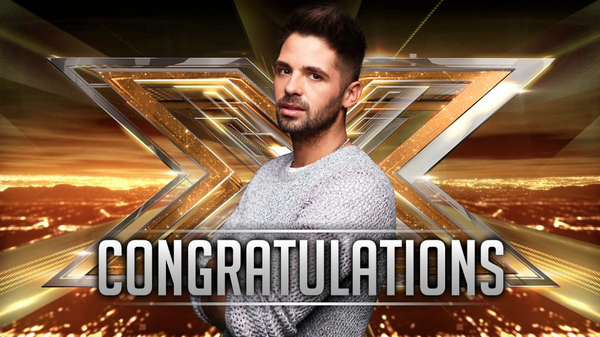 Ben Haenow has won the X Factor.
Dermot O'Leary announced the news during tonight's live final at Wembley SSE Arena before a viewing audience of millions.
Overwhelmed by the news Haenow said: "Oh my god! I can't believe it! I can't believe it! Thank you so much for making my dream come true."
Speaking on The Xtra Factor later, he added: "Nobody expected that."
His mentor, Simon Cowell, who had both of his acts facing each other in the final, said: "First of all - a fantastic runner-up Fleur! I could not be happier for you, Ben. You deserved it, you're a great guy."
The 29-year-old survived 10 weeks of live shows without making it to the bottom two once, quickly winning fans with his self-effacing attitude and his impressive vocals.
Singing Michael Jackson's Man in the Mirror, he won over the judges all over again.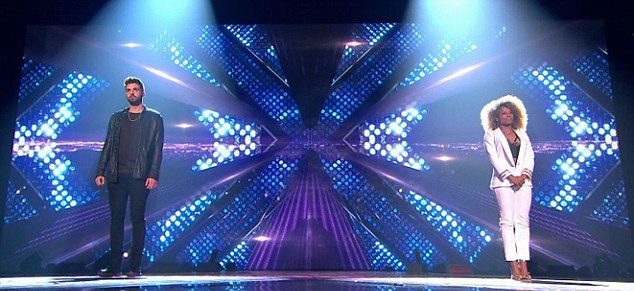 Mel B, who made a return to the show after being briefly hospitalised with a mystery illness said : "I started off in this competition not too sure about you. You grew on me each week. You became the artist and the superstar you are today... That was a job well bloody done!"
Cheryl Fernandez Versini added : "I wouldn't change a thing about you right now. I applaud you for your courage to follow your dream. I hope tonight is a chance for you to achieve it."
Fleur-East was hotly tipped to win the show after her infectious performance of Uptown Funk. The Mark Ronson song topped the iTunes chart after her performance and sealed her place in the final.
Performing it again, she impressed the judges with her energy and vocals.
Louis Walsh, who has championed her from the outset said: "Fleur East, it just doesn't get any better than that as a performer... I think a star is born!"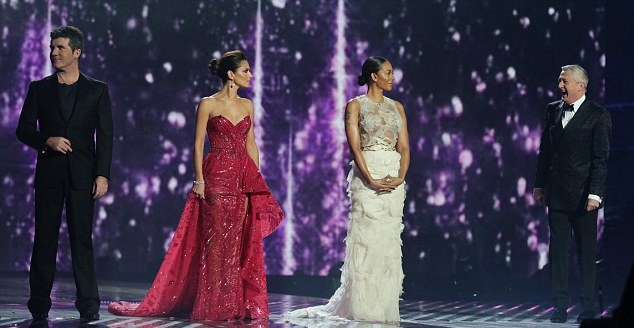 Mel B added: "There's no doubt about it. You just came out here and killed it, tonight. I can tell that your voice was tired, but you came out and gave us that Fleur performance that we all love."
The final included performances from Olly Murs and Demi Lovato, One Direction, who were joined by Rolling Stone guitarist Ronnie Wood and Sam Smith.
The 16 X Factor finalists also reunited to perform for the show's opening. The final was not without controversy however as sister act Blonde Electra, stole Haenow's thunder by engaging in a lip lock during their part of the performance.
The eccentric siblings, were the first of the finalists to be booted off the show, and have attempted to win attention with their outlandish costumes and conduct.
Commenting on the stunt, choreographer Brian Freidman said: "It was something they wanted to do back on the show. We didn't know they were going to do it tonight, but that's who they are. They're controversial. I was a little bit surprised that happened. Lesbian, incest kissing and balls in the face. We had it all."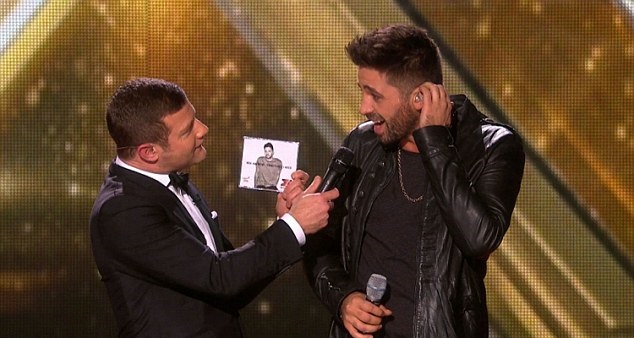 With runners up in the competition traditionally finding more success than the winners, dubbed the British Beyonce, Fleur-East is predicted to go on to carve a career as an international singing artist.
Haenow wins a record deal with his first track, the winner's single. A cover of the One Republic song, Something I Need, the song went straight to number 3 on iTunes just thirty minutes after the show.
Get link
Facebook
Twitter
Pinterest
Email
Other Apps