NEWS
Saruman Releases Heavy Metal Christmas Song
Actor Christopher Lee holds the record as the oldest heavy metal musician.
Actor Sir Christopher Lee
is officially the oldest heavy metal artist at the age of 91. So what's the world's oldest heavy metal artist supposed to do around the holiday season? Release a Christmas song, of course. Take a listen to "Darkest Carols, Faithful Sing" (which is a fun take on classic "Hark! The Herald Angels Sing") below.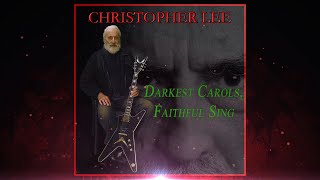 As Lee explains in a statement: "It's lighthearted, joyful and fun. It's a band singing on how metal should be played, the effect it has on the band and its listeners."

AROUND THE WEB
Connecting to your webcam.
You may be prompted by your browser for permission.
Get link

Facebook

Twitter

Pinterest

Email

Other Apps